LEHRTÄTIGKEIT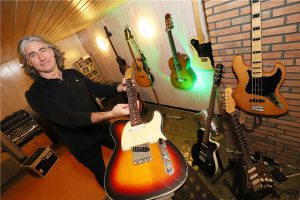 Seit 2013 | Lehrer an der Städt. Musikschule Fröndenberg.
Seit 1991 | Lehrer an der Musikschule Fricke in Hachen/Sundern für Klassische Gitarre sowie E.-Gitarre.
1987-1993 | Lehrer am "Konservatorium für Musik" Robert Ruthenfranz in Witten, für Gitarre.
Seit 1990 | Verschiedene Verpflichtungen als Dozent für Gitarre bei Workshops der VHS.
Seit 1984 | Lehrtätigkeit als privater Gitarrenlehrer.
---
KONZERTTÄTIGKEIT
seit 1980 | in diversen Bands und als Solokünstler tätig
1981-1984 | "Marcos Castelo Branco-Siegfried Horn DUO" mit dem in Brasilien lebenden Marcos Castelo Branco (Eigenkompositionen im Bereich Folk, Latin, Swing)
1985-1993 | "Orquesta Nancy Gomez" (Salsa-Formation aus dem Ruhrgebiet).
1985-1987 | Auftritte Solo u. in diversen Bands in Argentinien und Brasilien.
1988-1990 | "MB-Houseband" (Funk, Soul, Reggae) Auftritte in Deutschland und in den Niederlanden. CD-Veröffentlichung in den Niederlanden.(s.u.)
1989-1990 | "Quarteto Amistad" (Südamerikanische Folklore)
1990-1993 | "The Groove" (Cover u. Top 40-Band) Doppelkonzerte mit Bands wie Smokie, Middle of the Road u. Fischer Z.
1994 | "Benji & The Riddim Heat" – Reggae
1990-1994 | Trio "Xtra3" (Pop, Latin, Blues) – 2 Gitarren u. Percussion, u.a. mit Stefan Baader ( Pomez di Lorenzo  – Produzent und Komponist von Sasha, Der Wolf, Young Denay, u.a.)
seit 1992 | "Die Komm´Mit Mann!s" (Elfköpfige Soul-Formation) Eine der bekanntesten Bands des Ruhrgebiets. Seit 1992 über 1000 Auftritte in Deutschland und benachbartem Ausland. (u.a. Monte Carlo, CH, NL)
Radiomitschnitte für "WDR, Radio Essen, Radio Dortmund u.v.a.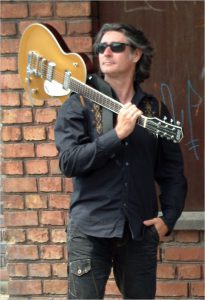 Fernsehauftritte in SAT1, WDR, ZDF u. tm3.
Gastrauftritte mit Albie Donelly (Supercharge), Tyre Glenn, Victor Lesser u.a.
Doppelkonzerte mit Bands wie Peter Herbolzheimer, Die Fantastischen Vier, Bob Geldof, Karat, Klaus Lage, Udo Jürgens, etc.
seit 2000 | "Batida Diferente" (Musica Popular Brasileira) – Band um die brasilianische Sängerin Patricia Cruz.
seit 2010-2017 | "Frau W. und die Direktoren"  Das erste Kompetenztraining für arbeitslose Direktoren on stage.
Seit 2010-2017 | "Kollektiv WortRock" – Rock Power Poesie … der Soundtrack unserer Jugend, frisch eingetextet.
Seit 2017 | "Die Joe Cocker Story" fest am HANSA-Theater in Dortmund – und auf Tour in ganz Deutschland
---
DISKOGRAPHIE
MB House Band
1990 | Splinternieuw von Venlo (Niederlande) | Stemra, regnrs 1645, SPL.5.
Die Komm'Mit Mann!s
1993 | Live | LC 4730, Up-Tone Music
Die Komm'Mit Mann!s
1994 | Die Fortsetzung | LC 4730, C.P.M. Music
Die Komm'Mit Mann!s
1995 | Grapevine (Maxi) | LC 4730, C.P.M.Records
Die Komm'Mit Mann!s
1996 | Rhythm & Soul Live | LC 4730, C.P.M.Records
Chauva
1999 | Komm Schon | TANZZA & HORN Musicproduction
Chris Tanzza
2000 | Babe, you´ve got to move | TANZZA & HORN Musicproduction
Batida Diferente
2002 | Musica Popular Brasileira – eigenproduziert
Die Komm'Mit Mann!s
2002 | 10 Jahre unterwegs – Roadsoul | TANZZA & HORN Musicproduction
LC 4730, C.P.M.Records
Die Komm'Mit Mann!s
2006 | Soul Vol. 5 | LC 14062, Moonstomp Records
Die Komm'Mit Mann!s
2012 | Good Days Good Nights | LC 00863, AppleBeach Studios
KollektivWortRock
2013 | Jahrhundertkomet | rec.: Camarillo Sound-Studio
---
EQUIPMENT
Gitarren (eine Auswahl):

Amps (eine Auswahl):